About Us
If not having thick, voluminous and healthy hair worries you and lowers your confidence, then, it is time to look for wigs or hair extensions. We, Shree Ramji Exports, can help people get the right hair extensions that blend with their appearance and personality. Our array includes Remy Single Drawn Bulk Hair, Clip in Hair Extensions, Blond Wefted Hair, Lace Closures many other that looks totally natural. The hair extensions might vary in length, texture, color and shape, which people can choose according to their preference and that blends with their face structure and hair texture.
We are one of the most experienced Manufacturers and Exporters of this industry as we have been serving in the market since the year 1916. The mentors of our company Mr. Shree Ram and Mr.Siva Vel. have such profound experience in the industry that no other enterprise can match up to it. Their knowledge of manufacturing process and experience in international trade has greatly helped us cultivating overseas clients. Their research, existing contacts and networking skills greatly helped us in doing the same. They also guide the team at all stages so that best quality is produced, packaged and delivered by them. The human hair procured directly from temples is processed in-house. Our advance processing facility enables the team to execute a hassle-free work-process. Around the globe, our company is being appreciated for being the best provider of Indian Human Hair and Virgin Remy Hair Products. Shree Ramji Exports is also a member of The Plastics Export Promotion Council and Federation of Indian Export Organizations.

Our Quality Promise
We are a quality-driven firm and thus, our concern is always on quality while untangling, cleaning and processing hair into wigs or extension. We wish to provide the best quality human hair in the market that no other business enterprise can match up. Our hair is processed and categorized keeping in mind the different requirements of people and their comfort. At every step quality is monitored by our quality controllers on the parameters set by the regulatory quality authorities. Few common parameters against which the tests are done include texture, skin-friendliness, color, volume (thickness), etc.
Client Satisfaction, Our Objective
After quality comes customer-satisfaction and clients are satisfied the most when provided with quality products. Constant research work is done by our professionals to find out the new developments or trends of this field so that we can incorporate them in our business and help customers get the best. Further, for delivering customer satisfaction we take following steps as well:
On-time product delivery
Flexibility and security in payment
Complete transparency in business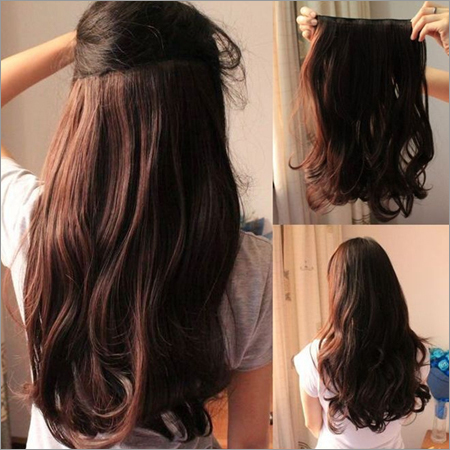 Latest Trade Offers
Known by new product launches and customer centric initiatives, we are engaged as Exporter, Manufacturer & Supplier of Remy Wefted Wavy Human Hair in ..
Utilizing our best skills and knowledge, we are engaged as Exporter, Manufacturer & Supplier of Bulk Hair in Chennai, Tamil Nadu, India. The offered h..
We are one the leading manufacturer, exporter and supplier a myriad collection of Wefted Steamed Curly Hair in Chennai, Tamil Nadu, India. Our range o..
Plot No: 24, G-2, First main road, Senthil nagar, Chinna Porur, Chennai - 600087, Tamil Nadu, India
Phone :+917042459236
Key Personnel
Mr. Shree Ram (Proprietor)
Mobile :+917042459236